<![if !vml]>
<![endif]>
Welcome to the TEMS Joint Ambulance District Website.
The TEMS Joint Ambulance District is located in Toronto, Ohio, on the banks of the Ohio River in Eastern Ohio.
TEMS-JAD is part of the Jefferson County 911 response system and offers Emergency and Non-Emergency transport services out of one station. We provide services to Toronto, Empire, Stratton, Knox Township and parts of Island Creek Township. We cover approximately 25 square miles and service approximately 15,000 people.
Run Totals
| | | | | | | | | |
| --- | --- | --- | --- | --- | --- | --- | --- | --- |
| | 2008 | 2009 | 2010 | 2011 | 2012 | 2013 | 2014 | 2015 |
| January | 120 | 143 | 122 | 132 | 120 | 133 | 140 | 128 |
| February | 139 | 122 | 131 | 113 | 97 | 119 | 104 | 114 |
| March | 142 | 162 | 107 | 133 | 124 |  117 | 100 | 116 |
| April | 121 | 164 | 118 | 101 | 102 | 111 | 102 | 140 |
| May | 152 | 159 | 119 | 101 | 122 | 112 | 145 | |
| June | 134 | 171 | 121 | 93 | 115 |  127 | 138  | |
| July | 142 | 147 | 99 | 108 | 146 | 124 | 159 | |
| August | 166 | 142 | 109 | 110 | 157 | 133 | 131 | |
| September | 146 | 151 | 105 | 123 | 98 | 135 | 126 | |
| October | 134 | 134 | 91 | 128 | 119 |  122 |  114 | |
| November | 140 | 130 | 109 | 114 | 128 | 116 | 136 | |
| December | 169 | 133 | 110 | 103 | 131 |  124 | 139 | |
| Totals | 1705 | 1758 | 1341 | 1359 | 1459 | 1473 | 1534 | 498 |
Our Dispatch Frequency: 452.550
Our EMERGENCY Number: 9-1-1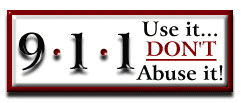 Last Updated: 05/18/2015 10:17