<![if !vml]>

<![endif]>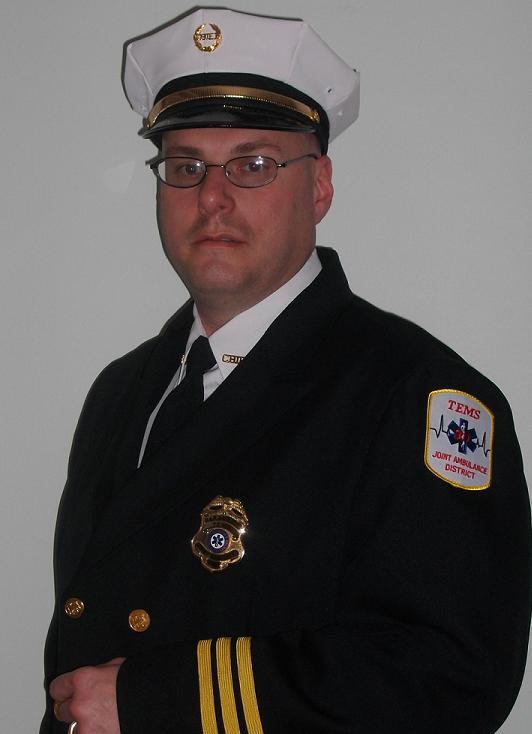 Chief Clark J. Crago
Dear Citizens,
Itís hard to believe that it has been over thirteen years since the TEMS Joint Ambulance District was officially formed. Since then we have continued to provide excellent care to our patients while maintaining responsibility to our taxpayers. Through hard work and dedication we have succeeded in becoming an asset to our community.
While our call volume has climbed to more than 1500 calls annually, we currently boast a 99% response rate. We are proud to say that our response time is 2.8 minutes.
Our list of accomplishments continues to grow. We have successfully ended each year in the black. We have paid off our building. We have obtained over $532,000 in grant funds that were used to purchase equipment and provide training. We have expanded our fleet of vehicles to include three fully equipped ALS ambulances, an ALS rescue vehicle, a mobile communications 4 wheel drive command vehicle, and an off road Gator with a trailer. We have expanded our services to include off road rescue, rope rescue, hazardous materials, and advanced communications.
As pledged, we continue to maintain the highest quality of equipment and services. We are committed to be the best. We have been proud to serve you and your families.
Respectfully,
Chief Clark J. Crago
Director of Operations